These digital electric keyboard covers are manufactured in the United States, and use the same high-quality material as our piano covers. They are ideal for protecting your digital piano from dust and outside damage, along with offering a high-end, stylish accessory to your keyboard and room decor. A better fitting, more elegant option than the cheap, generic sized, imported Chinese keyboard dust covers.

In order to get a proper fitting cover, you will need to take 6 different measurements of your digital keyboard. We have included a diagram below to help you out.

Note: These covers will be made custom to the measurements you provide, and thus they are not returnable. So please be careful when taking down your piano measurements (it never hurts to measure twice). These covers are designed to cover the top keyboard only--not to be floor length. If you're looking for a floor length cover, please order from the upright piano cover webpage and provide the height measurement from the top of the keyboard to the floor.

How to order:
1). Choose your desired material
2). Enter the manufacturer's name and the model of your piano if you have it (we may already have a pattern of it, allowing us to make a better fitting cover)
3). Enter the measurements (in inches) in the corresponding boxes at the top of the page, of the diagram below.
Share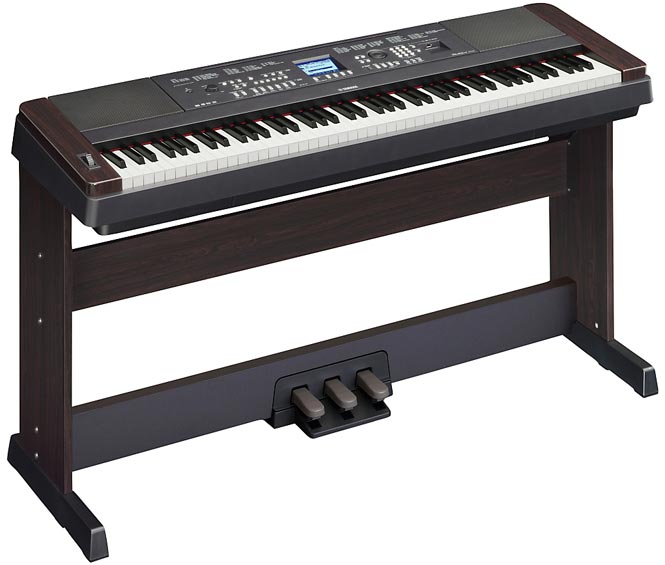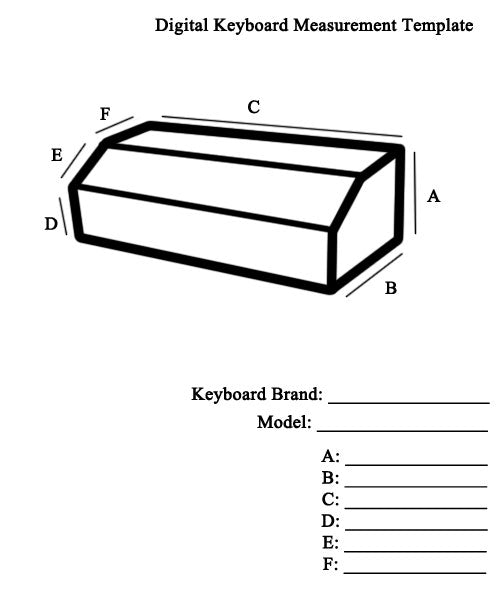 Material Choices
The foundation of a piano cover is the quality of the materials used. We have spent years working with American material suppliers, carefully reviewing and selecting the finest materials for their aesthetic appeal, protection, durability, and functionality. We are confident that we offer the highest-quality, most attractive fabric options on the market.
Piano Cover Material Guide
Want help deciding between material choices? Click below for a detailed description of each fabric choice.
Shipping
Shipping on all vertical piano covers is free to the continental United States. Shipping to Alaska and Hawaii is $79.95 per cover. Shipping to Canada is $89.95 per cover. International customers, please email us for a shipping quote.